Created Date: April 6th, 2020
Comment 0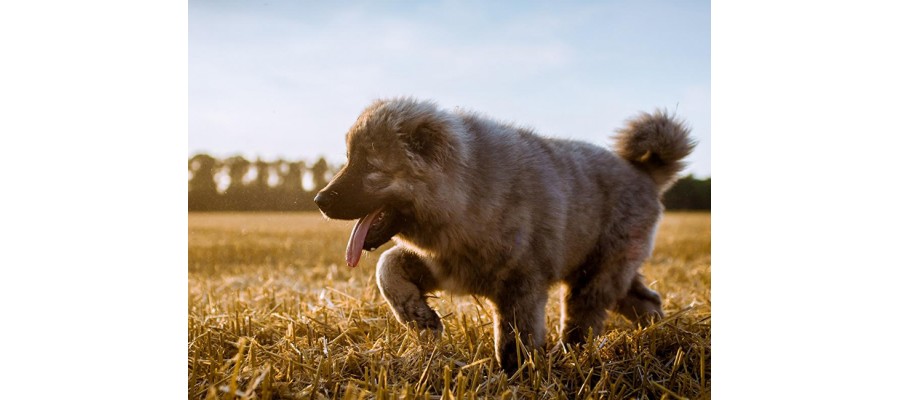 Top activities for Caucasian Shepherds
Bred to be a watchdog for the sheep, Caucasian Shepherds are very bold, courageous, and loyal. And since they are a fairly active, working dog breed, they need to be kept engaged in a variety of activities throughout the day; otherwise, they will get bored and frustrated.
It will also prevent obesity and heart problems.
So, here are some top activities for Caucasian Shepherd Dogs.
Go hiking
One of the top activities for Caucasian Shepherds includes taking him or her on a long hike. Not only will it allow them to stretch their muscles, but it will also be mentally stimulating since they will get to explore new sights, sounds and smells. Hiking with your dog will also give you plenty of opportunities to teach them the basic commands as well as walking without pulling on the leash.
Also, don t forget to pack some treats for your pup to reward them with after a long hike.
Tug of war
You can also keep your dog engaged with a short game of tug of war whenever you see them getting restless. It is a great way to spend some quality time and strengthen the bond you share with your dog. In the case of puppies, playing tug of war will distract them from destructive chewing and increase their impulse control. Through a game of tug, you can also teach and reinforce the basics of obedience training such as drop or release or no .
Just remember to let your dog win since it will help in building up their confidence level.
Hide and Seek
Hide and seek is another one of the top activities for Caucasian shepherds who are good watchdogs. It will enable them to exercise their mental faculties. Playing this game will also teach your Ovcharka to use their sense of smell and sight to their best abilities as well as stay attentive.
So, when your dog is busy with something else, hide yourself from their sight. Once they notice that you are missing, give them a chance to find you. If they are unable to spot you at the first chance, then make a little sound to point them in the right direction. See how excited they will be when they finally spot you!
Lastly, it is a fun activity to do that is only going to fortify the bond between you two.
Arrange playdates for puppies
If you have neighbours or friends who are also dog owners like you, why not arrange a playdate for your dog? It will be a fun way for your Caucasian shepherd pup to socialise with other dogs from an early age and make friends. Running around and wrestling with other dogs are also a great way to let out that excess energy which will prevent them from getting bored quickly and becoming destructive.
Just keep in mind that Caucasian Shepherds are not suited to city or urban life. Even if they are not engaging in these activities every day, they will still need plenty of space to run around on their own. So, make sure you have the right space to raise a Caucasian Shepherd before bringing one home.