Created Date: March 6th, 2020
Comment 0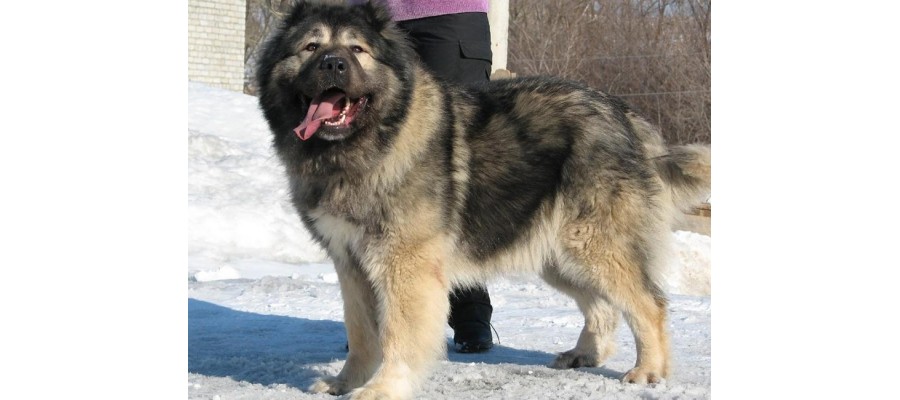 Pet cleaning products for your Caucasian Shepherds
Caucasian Shepherd dogs may look like big Teddy bears, but they are also high maintenance. They have a thick, double coat which requires regular grooming to keep it shiny, healthy and tangle-free. Accordingly, they need quality cleaning product to keep their coat and skin healthy all the time.
So, here are some basic pet cleaning products for Caucasian shepherds
Shampoo and conditioner
Shampoo and conditioner are two must-have products for every dog owner irrespective of the breed and size of the dog. Consequently, one should purchase these products only after careful consideration.
First and foremost, you should only use pet shampoos for bathing your dog as they formulated to suit the PH level of your dogs skin.
For instance, if your dog has dry and itchy skin, then you should opt for a moisturising shampoo, preferably one that has ingredients like Aloe Vera, vitamin E, Olive oil etc. On the other hand, mild, hypoallergenic shampoo and conditioner are best suited for pups with sensitive skin.
Apart from shampoos, it is recommended to keep in handy some high quality, hypoallergenic wet wipes for a quick, partial clean after a walk.
Towels and dryer
Besides food and medicine, you also need to pay attention to pet cleaning products for Caucasian shepherds like towels and blow-dryer. When buying towels, rather go for highly absorbent micro fibre materials. However, since Caucasian shepherds have thick, double coats, you should also use a blow-dryer to dry their coat properly. It will help to prevent skin diseases like acute moist dermatitis.
Brushes and combs
The coat of a Caucasian shepherd needs to be brushed and combed regularly to prevent excessive shedding, remove mats and tangle, and maintain a healthy and shiny looking coat.
Therefore, grooming tools such as slicker brush, undercoat rake, flea comb, mat breakers, grooming comb, double-sided brush, stripping and wide-toothed comb etc. are a must-have.
Additionally, dog owners should also look for pet cleaning products for Caucasian shepherds like toothbrush, dental treats, chemical-free toothpaste, alcohol-free, natural ear cleanser, ear wipes etc.
How to wash a Caucasian Shepherd Dog
Before embarking on the task of washing your Caucasian shepherd dog, you need to ensure that he or she is comfortable with the whole bathing and grooming routine. Therefore, it is best if you get them accustomed to the process when they are still a puppy. Even so, one must avoid bathing a puppy using any care products before its three months old.
Once your puppy is 3-4 months old, get them used to the whole bathing routine one step at a time. You can also encourage them to be more calm and comfortable by either verbally praising them or by giving them a treat now and then.
Additionally, it would help if you also tried to bond with your Caucasian Shepherd pup by going out for long walks and spending time playing with him or her. It will not only tire them out and make them calmer, but he or she will also start trusting you more.
Once your puppy gets comfortable with the washing procedure, you can continue with the rest. In addition to that, here are some other tips on how to wash a Caucasian shepherd dog
Caucasian Shepherd Puppies should not be bathed frequently. Washing them once a month or when required is enough. Bathing them more frequently may damage their skin as well as their coat.
While washing, start slowly and avoid getting any shampoo in their eyes or nose.
Make sure to rinse thoroughly to prevent skin irritation, itching etc.
Dry with a large towel followed by a hairdryer.
During winters, avoid washing your Caucasian too often. Instead, you can use dry shampoo, and spray-on conditioner to clean their coat.
After drying, you should comb through multiple times as well as brush your Caucasian Shepherds hair to remove mats/tangles and keep it shiny and smooth.
While buying pet cleaning products for your Caucasian shepherd, make sure to go through the list of ingredients carefully to confirm that the product is pH balanced as well as free of paraben and alcohol.